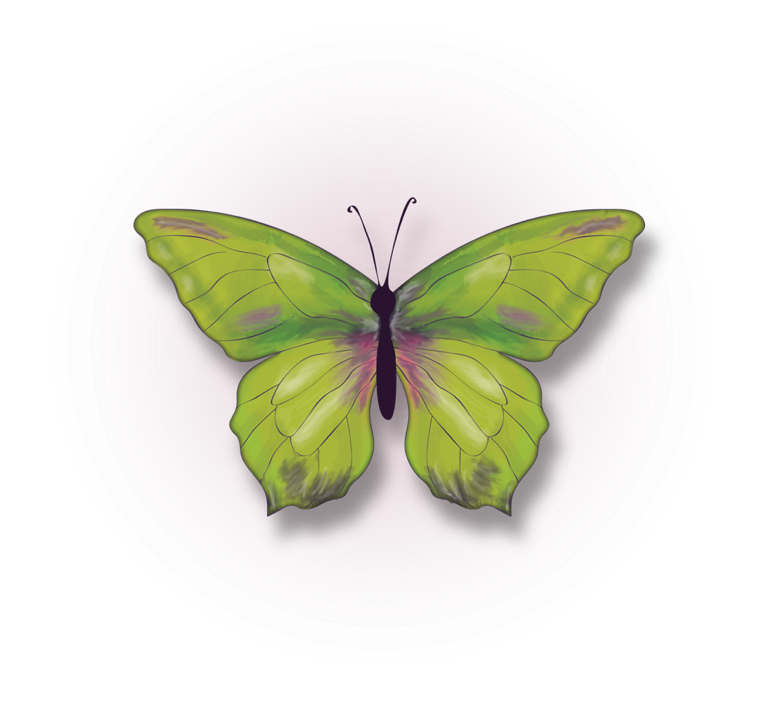 An independent spirit,
she took the road less traveled by…
…and that has made all the difference.
Hi, I'm Cheryl Craig; I'm a Brand Alchemyst & Color Connoisseur. I'm an intuitive catalyst for transformation. What that means is… I use mystical (as well as strategic and traditional) principles to help you design a distinct and meaningful visual image for your brand (that's why I spell Alchemist the way I do.)…   and I'm more than a color expert. I'm a color expert with a trained eye for aesthetics, a knowledge that includes the esoteric language of color, and the ability to "tune in" to a color and feel the emotions and symbology it radiates.
Many entrepreneurs miss the mark when it comes to their visual messaging by focusing most of their attention on content and sales copy. In a world where you have less than 10 seconds (sometimes only 3) to make enough of an impression to capture a prospect's attention long enough so they will read or listen to what you have to say, your visuals need to speak for you.
I LOVE helping entrepreneurial women master The Art of Subtle Communication… In fact, I'm obsessed with it! Hey, some people are great at writing copy. Some are great at graphic design. And others are great speakers. My gift is to interpret the hidden/subliminal messages of color, symbols, motifs, and personal Energetic Expression. You are communicating every moment. Even when you are not talking, writing, or creating art. Fascinatingly, your outfit, wardrobe, brand color palette, business card, video background environment, logo… are all sending out subliminal messages about who you are, reaching the subconscious minds of your clients and ideal prospects. You can influence what those messages are "saying" while staying true to who you are.
An entrepreneurial path…
Day of the Maverick
Anxious to get on with my life purpose, I started my first company – an Interior Design & Decorating Business at 21. (Yes, I skipped college, but don't worry – I took the important classes and apprenticed for 4 years at the side of a very talented interior designer.) I had my own studio and retail shop offering design services to residential clients for 16 years, coordinating all facets of interior design and decorating projects. In addition to using my creative genius, I loved the independence it afforded me. The "entrepreneurial bug had officially bitten me."
Being so young, I was aware of the importance of my professional image to be enchanting and attractive to my ideal prospects. I created a brand (without knowing what it was called at the time) that resonated with them while staying true to my own self-expression. My brand image and many referrals landed me clients who could afford the luxury products and services I offered. I thrived as a creative solopreneur- loving the independence, creativity, and responsibility of being my own "boss."
Then my passions took a new path when one of my suppliers put the bug in my ear, telling me I'd be amazing on the industry's wholesale side so that other designers could learn from me…
A Time of Metamorphosis
Then I transitioned to the design industry's wholesale side and eventually ran my own independent sales agency. I loved selling textiles and wallcoverings and wanted to "get out into the world" more.  I represented several top decorative textile companies and wallcovering manufacturers for the interior design trade for NYC and Phila Metro areas. Other industry professionals now became my clients. I had no idea I'd love working with other business owners so much! With the shift in the economy in 2007, my clients and customers began asking me for ideas about how they could bring in more business. They wanted marketing strategies and ideas about branding themselves, as they had seen how I did it with my own business. Now, THAT really tickled my fancy! Being a voracious student and researcher, I became inspired to learn everything I could about branding and marketing (beyond what I already knew) to help them attract more clients. You could say that I was led to the next evolution of my purpose.
I trained (and continue to train) with award-winning, internationally recognized marketing and branding experts to stay on top of cutting edge technologies and strategies, but I also became aware of the next evolution of my own higher purpose! How exciting! So, I launched Enchant Your Prospects™ in 2008, which has evolved into my current business: Enchant Your Brand™ ~ Speak Without Saying a Word™, which I introduced in January 2015.
Personal Brand Awareness
I am an independent spirit who thrives on helping entrepreneurial women expand their self-confidence and success in representing themselves, both personally and professionally. There is nothing I love more (well, except my family) than helping an entrepreneurial woman discover her unique business charms and help her create a brand around those gifts so she can attract all the clients she wants.
I am the creator of 5 proprietary systems:
The Art of Brand Enchantment™
Enchant Your Style™
The Art of Client Attraction™
The Design Biz Marketing System™
The Savvy Biz Marketing System™
In a Nutshell:
I'm a Brand Alchemyst, Color Connoisseur, & Marketing Muse. (Yeah, I'm rather mystical about things. 😉 )
These are my unique business charms:
Ideas (I seem to have a never-ending flow of them. Sometimes I feel like I'm standing under a waterfall of ideas)
Focus
Aesthetic Acumen
"Alchemy" (transforming a thing into something even more valuable)
I would never claim to be a perfectionist, as perfection takes all the fun, artistry, and spontaneity out of life. But I am an obsessive "tweaker." I like things to feel complete if ya know what I mean.

That might make you say "Whaaaat?"
I'm kind of a motor-head. I dig cars.

I am mechanically inclined. In fact, I used to work on my own cars when I was young~ my dad was a master mechanic and owned his own shop. Instead of repairing my cars for me, he taught me how to do it myself. I did my own tune-ups, oil changes, re-built a carburetor, replaced push rods, changed tires, replaced an alternator, and more.

I can see colors within colors (as in which pigments are in a color)

I LOVE cats! I'd have 100 of them if we lived on a farm! And I'd name every one of them. But, I only have 2 cats though. (Call me crazy!)

I can tell if a picture on the wall is crooked by a tiny fraction of an inch, but I can't tell if a lid will fit a container until I try to put it on.

I am like a mad scientist when I'm working and can often go for 48 hours without sleep.

Sometimes, I want to go to the movie theater just because I'm craving their popcorn.

I think tattoos are cool. 

When I was 21, I quit my full-time job to open my first business and begin my entrepreneurial lifestyle.

And most importantly, I am a MOM. My husband and I have our own "Brady Bunch", and have learned a thing or two about loss, love, and blending. And more love. Owning my own businesses and raising 6 kids at the same time, has taught me how to fly like a badass butterfly. I got this.